Naomi Weisstein (1939-2015)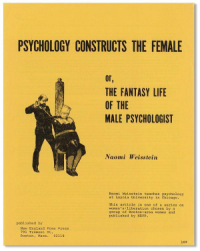 Already known for being an outspoken feminist, in 1968 Naomi Weisstein published an article that made waves in both Psychology and the women's liberation movement. "Psychology Constructs the Female" criticized the field of psychology for failing to understand women insofar as it neglected both empirical evidence and the influence of social context, assuming from the outset that what it meant to be a woman conforms to cultural and patriarchal stereotypes.
In 1969, Weisstein helped found the Chicago Women's Liberation Union, a group devoted to advancing women's rights, gay rights, and improving women's lives more broadly.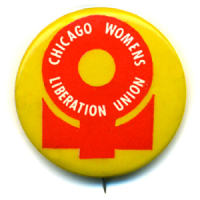 In an interview on New York public radio station WBAI from October 5, 1972, Weisstein talks about the women's movement, her work with CWLU, and her critique of psychology.

Weisstein was also a cartoonist and a stand-up comedian who used these mediums as political platforms.
In this cartoon, published in the first issue of the national periodical Voice of the Women's Liberation Movement, Weisstein takes issue with the various splinters that were forming within the Jeanette Rankin Brigade, a movement formed in response to the male chauvinism in New Left organizing.
Learn more about the context of the cartoon here.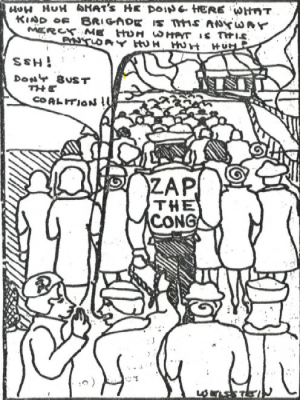 Weisstein's creativity extended to music as well. She founded the Chicago Women's Liberation Rock Band (CWLRB), which was active from 1970-1973 and produced the album Mountain Moving Day in 1972. It has been suggested that the CWLRB laid the groundwork for other explicitly feminist, all-girl bands, such as Bikini Kill, and folk-singers like Ani DiFranco.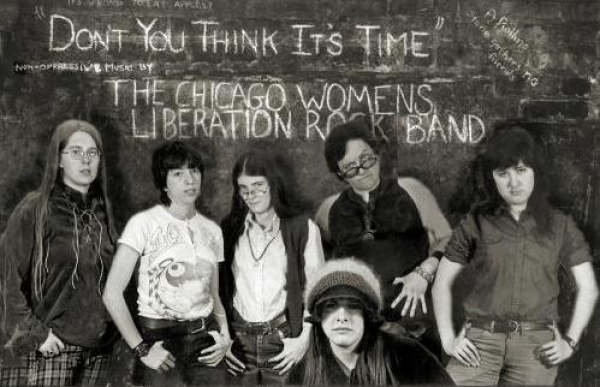 "Rock is the insurgent culture of the era! How criminal to make the subjugation and suffering of women so sexy! We've got to do something about this! We'll... We'll organize our own rock band!"
Although bed-ridden with chronic fatigue syndrome for over three decades before her death in 2015, Weisstein continued to participate in conversations on women's rights throughout the years. Her influence in psychology and beyond still reverberates today.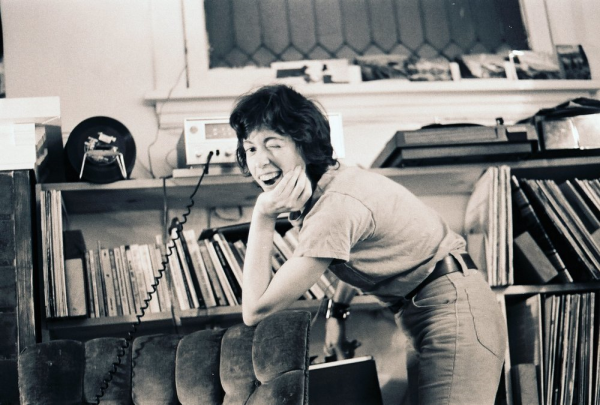 Credits

Curated by Susannah Mulvale, 2020
Citation: Mulvale, S. (2020). Takin' it to the streets. Psychology's Feminist Voices digital exhibit.