Olivia Hooker was a young child of six years old in Tulsa, Oklahoma when the Tulsa Race Massacre broke out in her community of Greenwood on May 31, 1921. In what is deemed to be one of the worst acts of racial violence in United States history, a White mob attacked the Greenwood community where Hooker's family resided. More than 1000 Black-owned homes and businesses were destroyed and an estimated 300 African Americans were killed. Up until the 1970s, the event was largely left out of the historical narrative. As scholars finally investigated and details of the events emerged, the Tulsa Race Riot Commission was established by Hooker and other survivors in 1997, with a report released in 2001 demanding reparations to survivors and their descendents.
Shortly before her death in 2018, as one of the last survivors of the massacre, Hooker recounted her story to Radio Diaries on NPR.
Hooker's family took up a new life in Columbus, Ohio, and in spite of the adversity she had experienced as a survivor of the massacre, Hooker went on to receive her undergraduate degree in Psychology from Ohio State University. She then became the first Black woman to enter the United States Coast Guard. Hooker states that her interest in the military was not based on a personal ambition, but because she had been advocating for civil rights:
"I had not yearned for military life," she admitted. "The only reason I was there was that we had campaigned for women in the military and nobody seemed to be joining."
Hooker's service was recognized by President Barack Obama at the 134th commencement of the US Coast Guard Academy and a section of the Coast Guard Headquarters has been named after her.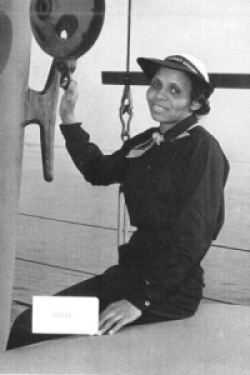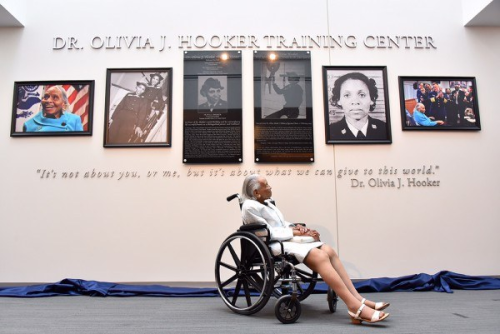 Hooker was a plaintiff in the 2003 federal lawsuit against the state of Oklahoma based on the findings of the 2001 Tulsa Race Riot Commission's report. The suit was dismissed because it exceeded the statute of limitations. A bill extending the statute of limitations for the case was put forward in the attempt to appeal the case, and Hooker testified in the hearing for the bill in 2007.
Hooker's testimony: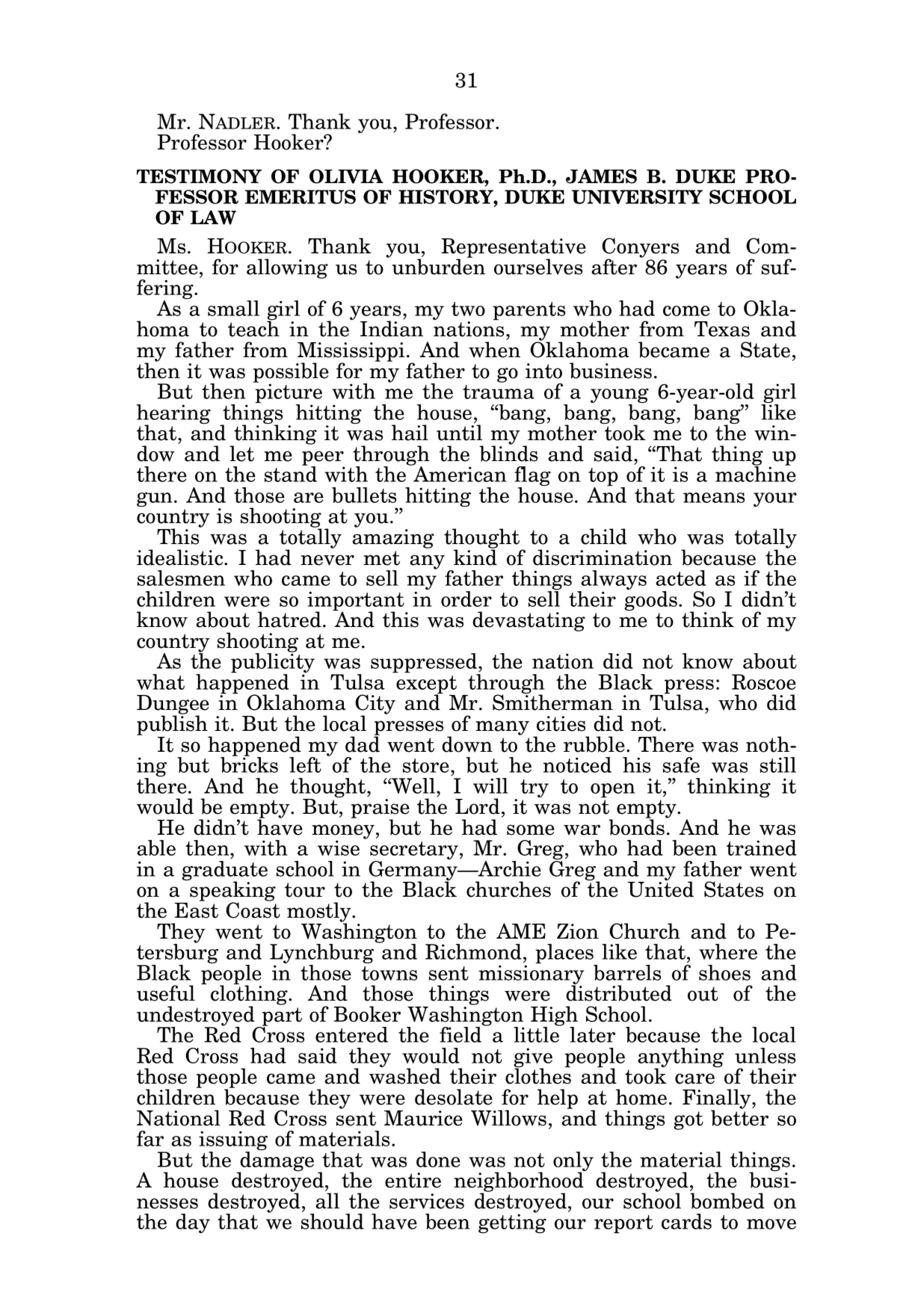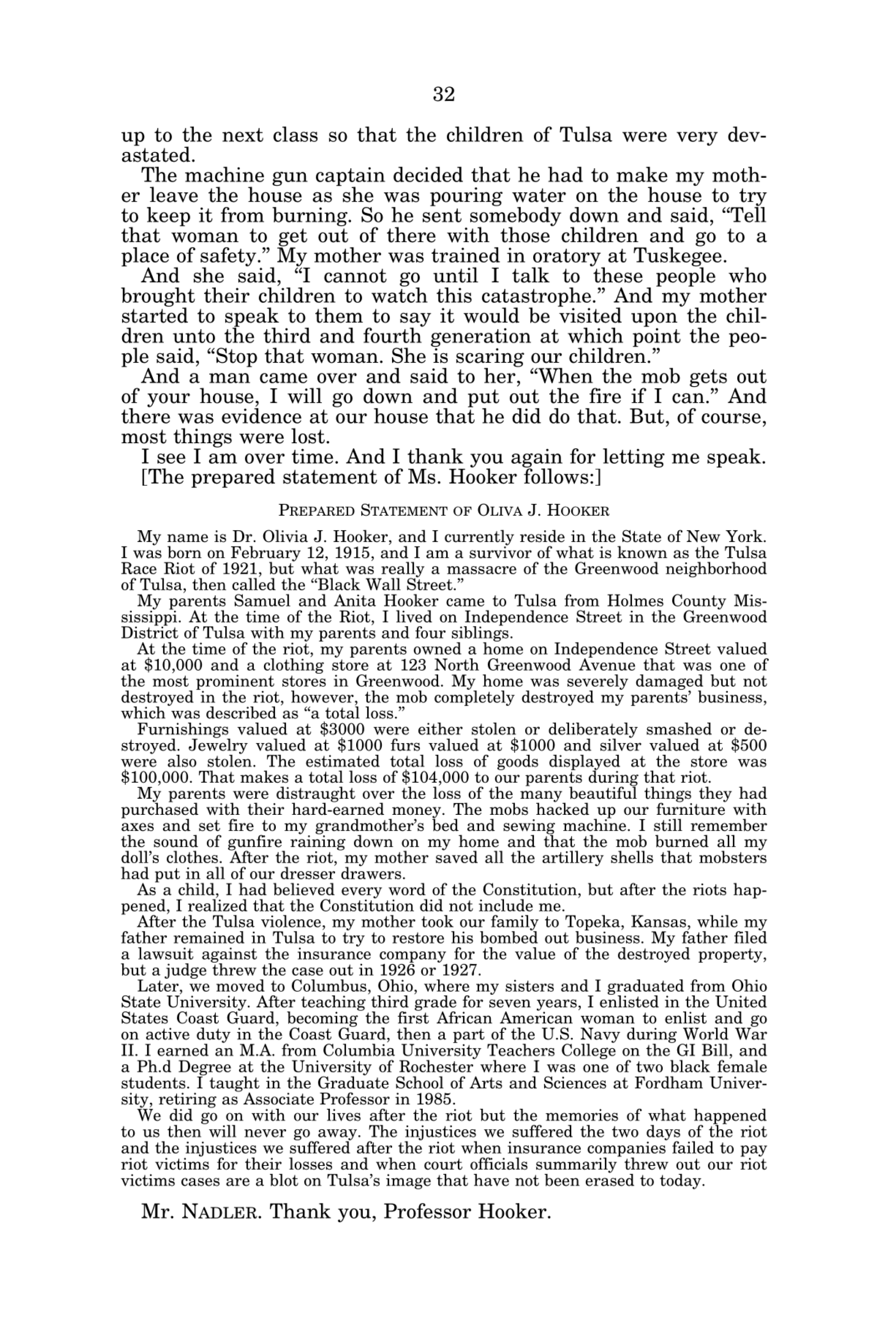 In her testimony, Hooker declares that what had been called a "riot" up until then should really be referred to as a "massacre." She reiterated this sentiment in a 2015 interview with the Wall Street Journal:
This sentiment was reiterated by many others who refused to refer to the event as a riot, and a petition was circulated by Greenwood residents, with over 2800 signatures collected demanding a name change. In November 2018, the week after Hooker's death, the Tulsa Race Riot Commission was officially renamed the Tulsa Race Massacre Commission.
Hooker also contributed to the creation of the 2008 documentary Before They Die.